Life Is Beautiful // What So Not
we've been huge fans of Australian electronic producer Chris Emerson aka What so not for awhile now, and we were stoked to catch another one of his sets at Life Is Beautiful this year. As excepted, we saw (+ were a part of) the crowd going wild over tracks from his debut album Not All The Beautiful Things, released this past March. The album is beautiful mix of hard + soft, featuring an array of amazing vocalists + emotive lyrics. We caught up with him at the fest to chat about the making of the album in los angeles, surfing + his live set.
// interview by Leah Perrino, photos by Linda Wang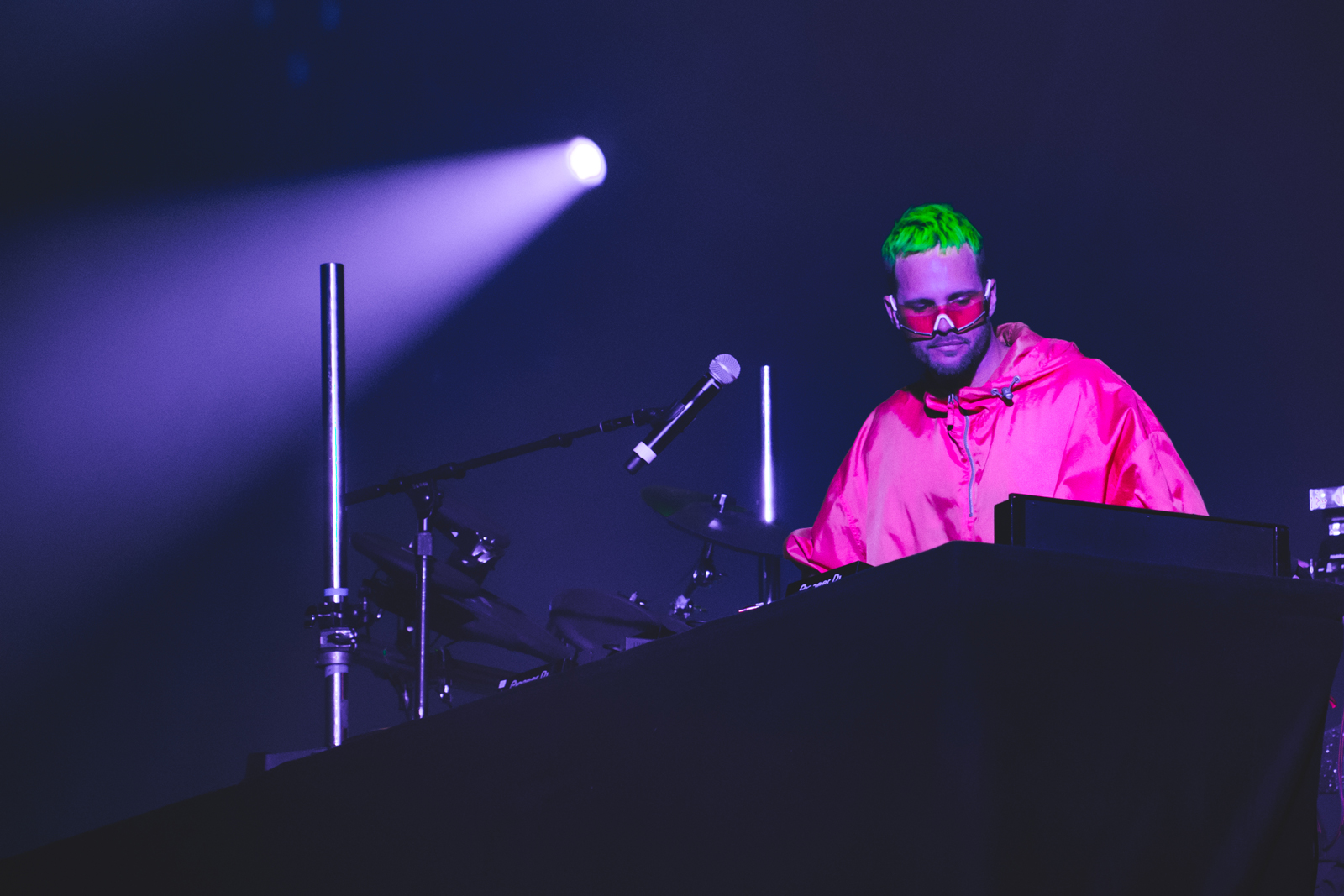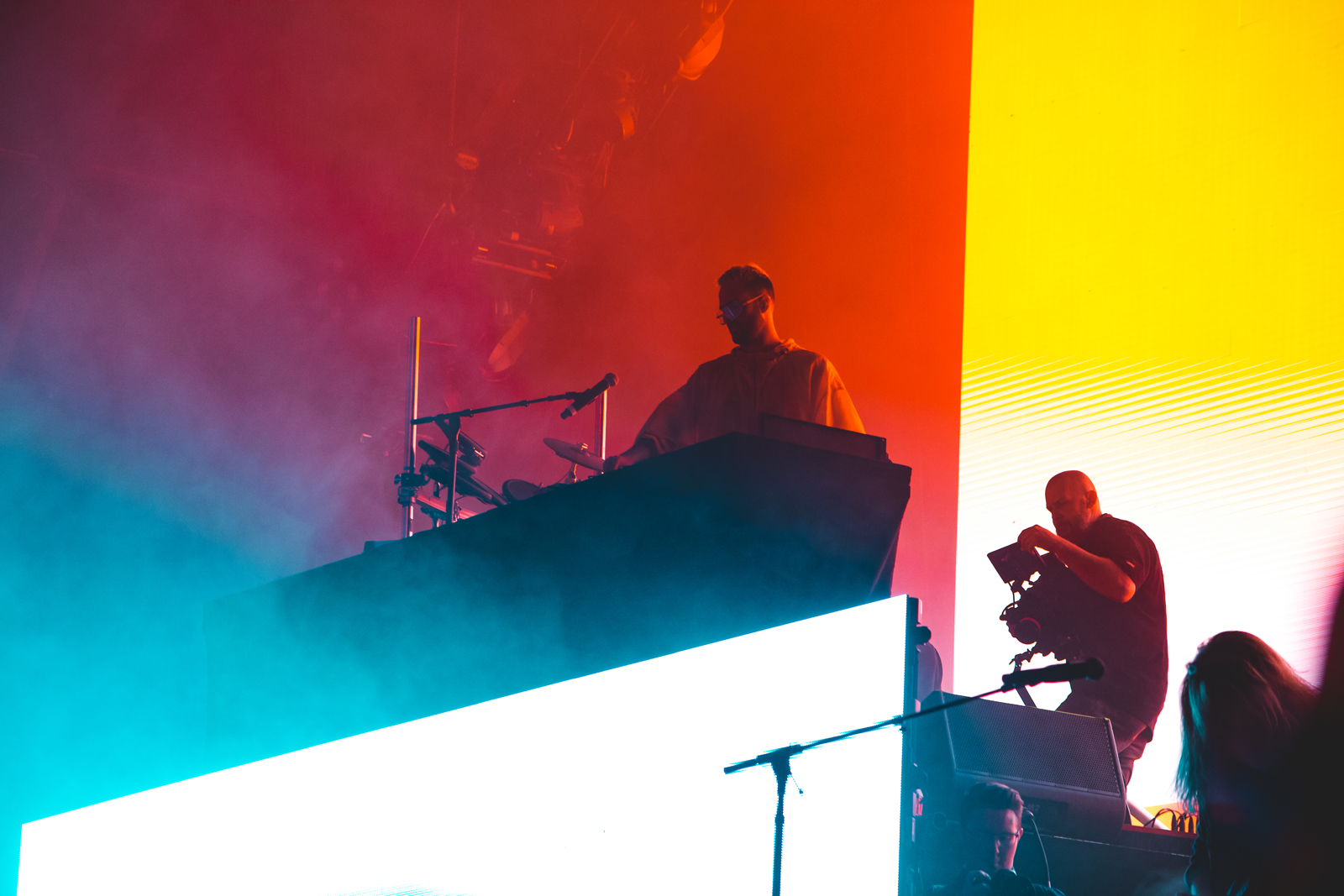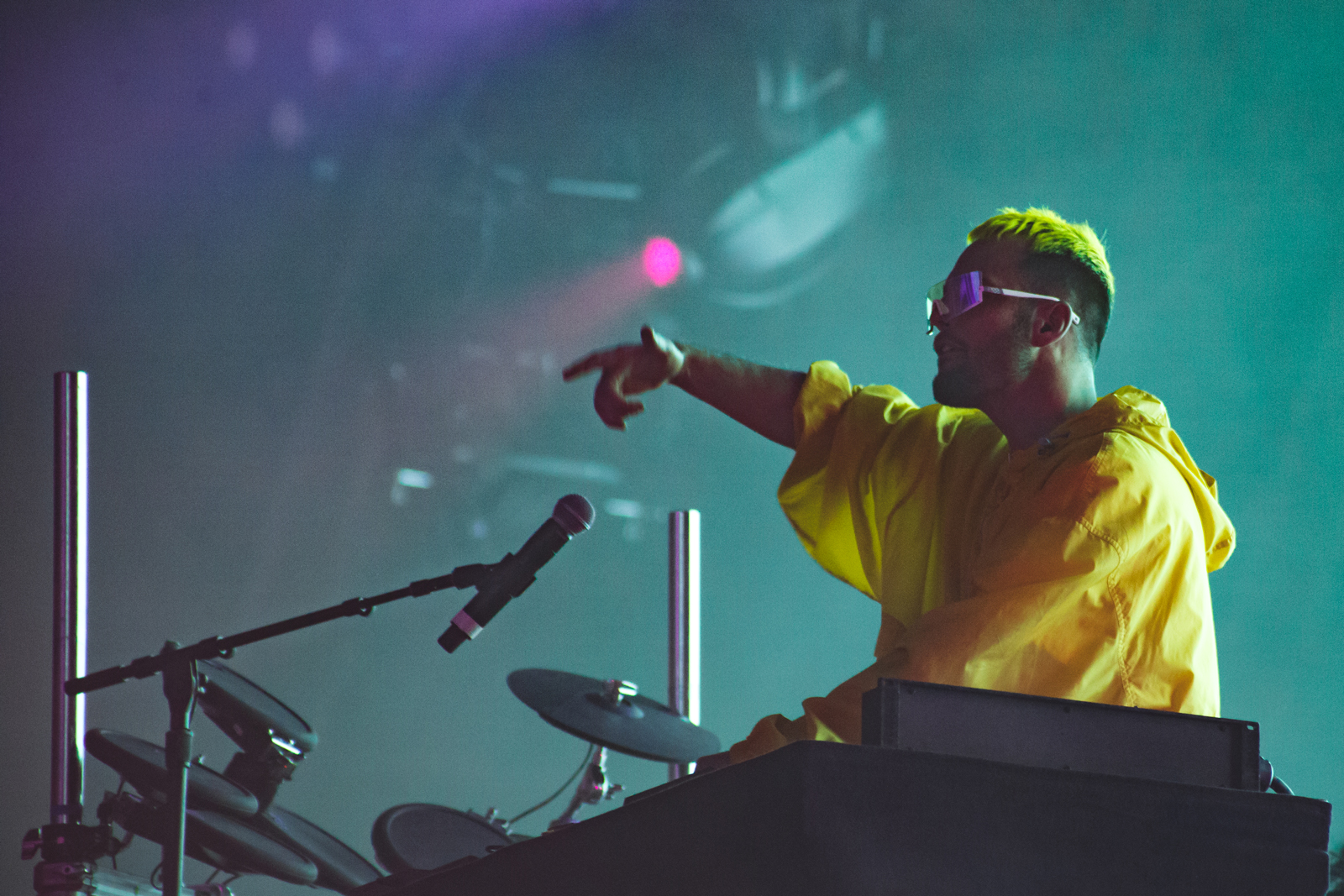 Asymmetric Magazine: Congrats on playing Life Is Beautiful this weekend and the release of your debut album Not All The Beautiful Things earlier this year. How does it compare to Divide & Conquer and your singles?
What So Not: Oh man, it's a whole different thing. I've put a lot of energy into everything I've ever done, but nothing like this album. I secluded myself from society for a year for the most part and locked myself in a basement in Los Angeles. It was like a therapy session almost. I've been on tour for about six years and finally took a break and just dove in. Everything surfaced and came out—all these buried emotions and thoughts—and then it just became pieces of music.
AM: We're based in LA, so we love that you made the album there. Do you think the city influenced the sound on this album?
WSN: Totally. A prime example is James Earl, one of the collaborators on the album. He's a guy whose house I Airbnb'd one of my first times coming to LA. We became really good friends, and it turned out he was a music producer. He then let me live in his basement, which is where I wrote the album. He invited me into the culture in LA, and I got to meet some really interesting people and just jam out. There was always a session going on somewhere in the house.
AM: I'm sure that was so inspiring—such great energy.
WSN: Yeah it was so great. It was wild.
AM: Aside from LA, we know you've said that the ocean and surfing is a big inspiration for you. Does that come through on the album?
WSN: One hundred percent. I was collecting ideas for this album from all around the world. I wrote some of it in Nicaragua living by the ocean. I also went back to Australia and had a summer in Australia for the first time in a long time. It's beautiful—you wake up at 5:00am as the sun is coming up, walk down to the beach for a swim, go to a local coffee shop, and then work in the studio all day. It's such a vibe.
AM: Do you have a favorite surf spot?
WSN: I love going down to Margaret River, which is in West Australia, and Port Elliot in South Australia. I was lucky enough to go to Hawaii and surf a few spots on the North Shore. I love Newport Wedge; that's where I go a lot whenever I'm in LA or Orange County.
AM: How does the Southern California surf compare to the other spots?
WSN: I think a lot of Southern Californians would agree that the Channel Islands and other geographical factors tend to block and hinder a lot of the swell, but there's definitely some really amazing spots. I think everyone down there is hungry for some reef breaks.
AM: Going back to the album, it has a ton of amazing lyricism, vocalists and songwriting involved. What's the overall theme of the album?
WSN: This one for me was all about addressing things that have happened in my life and reflecting on everything—capturing things from my past that I'm happy are in my past. It was such a challenge, but it was a lot of fun. It was also about me pushing myself to do things that I've never done. I've never sung on a record before, and I did back harmonies on a lot of these songs.
AM: Do you see more singing in your future?
WSN: I did the intro verses on Be Ok Again. It was like a call and response between me and Daniel Johns. I do that live now, and it keeps me on my toes.
AM: Do you have a favorite track to play live?
WSN: Definitely all the big ones like Goh and Bottom End. The Toto track [We Keep On Running] actually is crazy live, which I wouldn't expect, because it's a guitar and drum drop. It's kind of strange, but people flip out to that one. But one that really gets me is Stuck In Orbit because that's so soft. I remember two weeks after the album came out, I played it at Lollapalooza in South America, and the whole stadium in Chile was singing the lyrics to Stuck In Orbit. I couldn't believe it.
AM: What other musicians are you listening to right now?
WSN: I really like A$AP Ferg and Oliver Tree. I saw Jon Hopkins the other night—I've been a big fan of his music for a long time.
AM: Is there anyone at the festival this weekend who you're excited to see?
WSN: I really want to see The Presets. The Presets are without a doubt my favorite Australian act of all time. They are a phenomenal force. Their music is very intelligent, well thought out and so easy to love, and they're amazing live. I feel lucky that one of the first real concerts I've ever been to was The Presets in 2007 along with Justice. It was a crazy day of great acts in Australia, and I was like 'wow I know what I want to do with my life'.
// listen to Not all the beautiful things: