Music Spotlight: The Driver Era
LA-based brothers + indie-pop/rock duo Ross + Rocky Lynch have been touring the US + enrapturing the crowd with their vibrant sound. The Lynch brothers make their own rules when it comes to mixing genres + styles, and we can't get enough of their truly unique sound, including their latest single Feel You Now released last month. We were lucky enough to catch a couple of their shows on tour + see them light up the crowd for ourselves. Check out some of our favorite live moments, their newly released Feel You Now music video + our chat with Rocky all about the track + tour.
photos by Linda Wang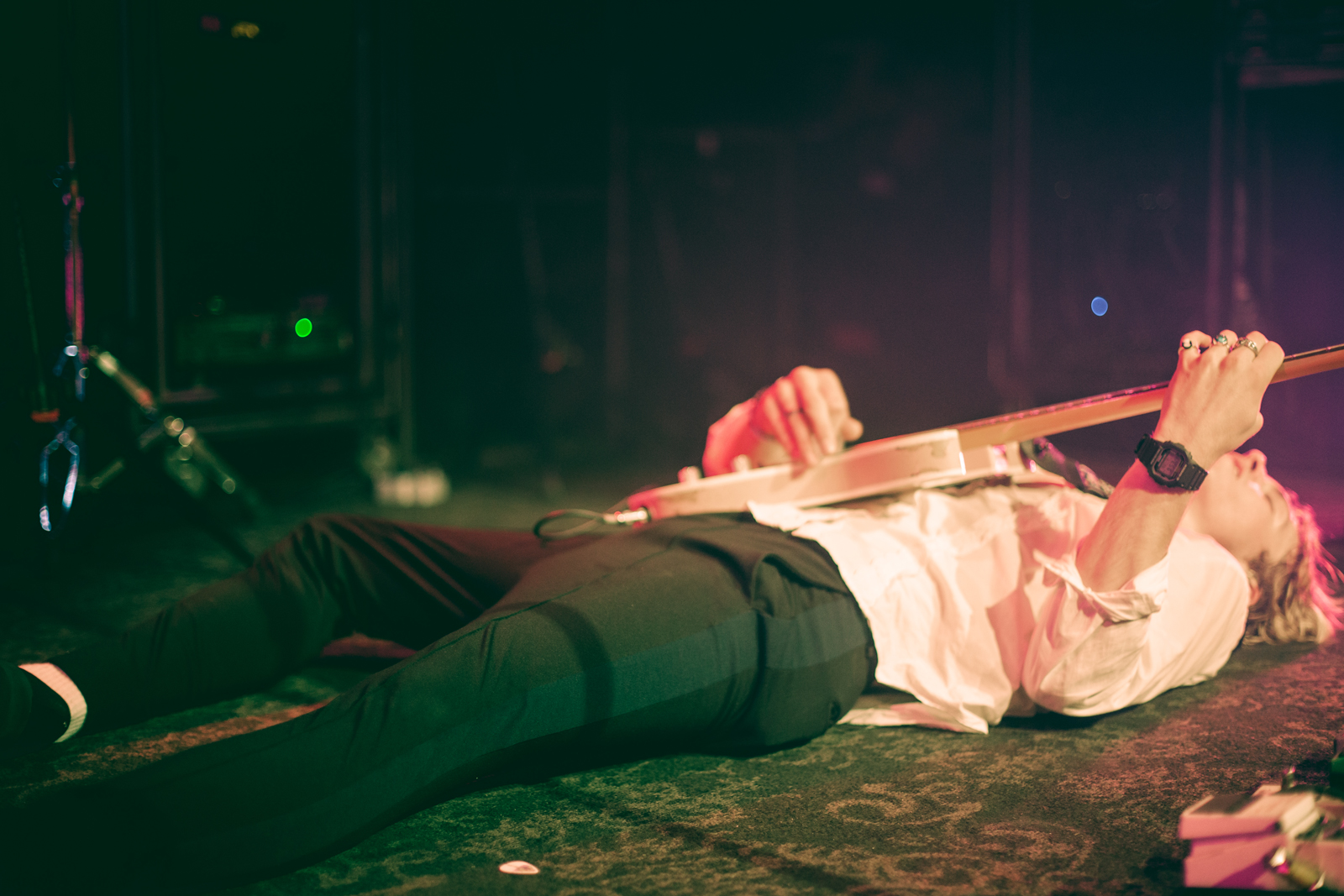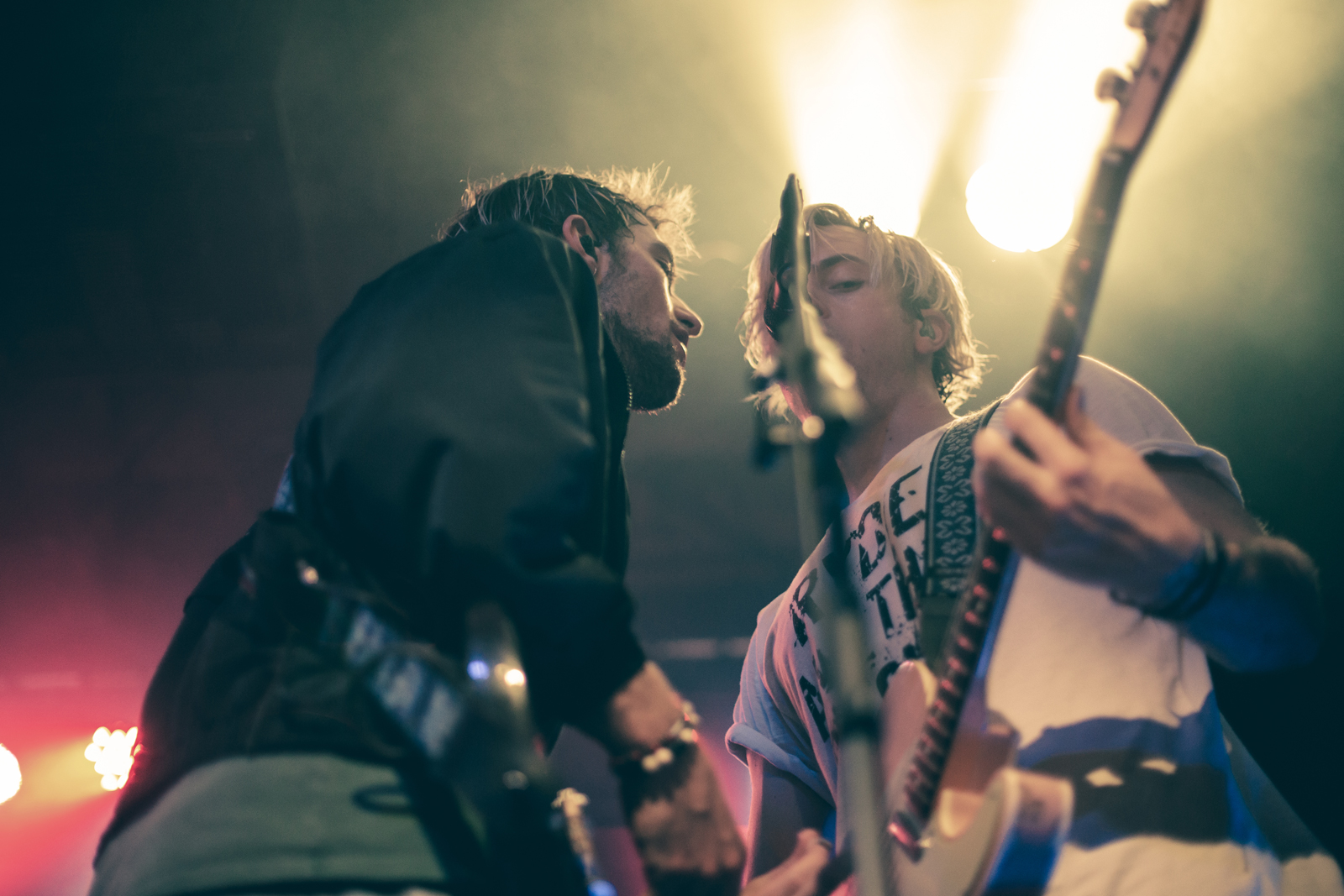 Asymmetric Magazine: Congrats on your recent release! Can you tell us about Feel You Now and what it means to you?
Rocky Lynch: That song was on my hard drive for a while. It always had something special to it, but I was never satisfied with they way it sounded, so I would randomly work on it in different places whenever I was inspired to do so—beach house, airplane, studio 1, studio 2, acoustic guitar, mom's living room.
AM: Are there any consistent themes you typically pursue through your music?
RL: Truth, love, dignity, sex, travel, good vibes, bad vibes, beauty, the brain, the heart, drank.
AM: We love your single art! How do you think it parallels your sound?
RL: Feel You Now has an electronic/digital side to it and a retro UK-rock sound, as well. The single art emphasizes the digital side of Feel You Now in a nice way.
AM: For first time listeners, how do you like to describe your sound?
RL: I don't know if there will ever be a consistent Driver Era sound because Ross and I get bored too easily. And maybe that's part of the listening experience. You never know what you're gonna get.
AM: What other musicians are you currently listening to?
RL: I like what Cage the Elephant has been doing recently a lot. Cautious Clay is doing some nice things, as well. Tame Impala's new single is groovy, too. And Ariana Grande.
AM: You just wrapped up your tour—can you share a favorite memory?
RL: This has been my favorite tour I've been on yet—so many sold out shows. Playing a lot of unreleased songs that people know word for word already.
AM: We're based in LA, too; does Los Angeles play a role in your work?
RL: Some of TDE's tracks do have some west coast California influence, and I think that comes from growing up here. LA can be distracting at times. There's always a party happening somewhere, and when you don't have a boss telling you your hours or what time you need to show up for work, it's really easy to be like 'I'll do that tomorrow'. Then before you know it, a month is gone and you're working on the same song. I like being in the studio a lot so that isn't much of a problem for me anymore.
AM: Where is one place that you feel completely in touch with your creative self and your music?
RL: Honestly it's wherever my gear is, and right now that's in LA in my garage. I wish my answer was, 'Out in nature with the trees and cactuses running naked in the wild with a banjo'.
AM: What can we expect to hear from you next?
RL: Punk, r&b, funk, pop, rock, dance, disco, metal—the list is endless.
// listen to Feel You Now:
// photos from shows in San Francisco + Phoenix.
// listen to more from The Driver Era on Spotify.